New Senior Management Roles in JJ-Lurgi
Jakob Helms takes on new roles in JJ-Lurgi and Martin Overgaard Hansen joins the joint-venture as CEO
9 January 2023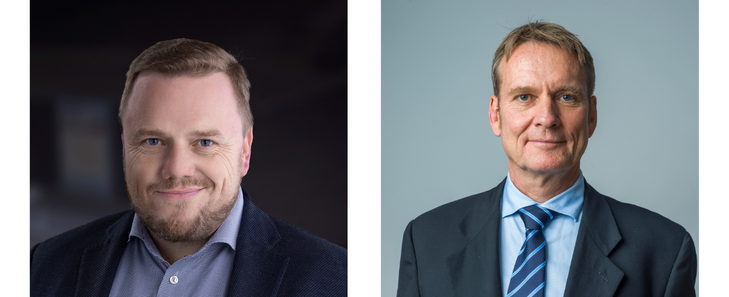 With JJ-Lurgi's mandate and strategy to grow its global presence, the joint-venture is adjusting for the future with a strengthened management team. Current CEO, Jakob Helms will be taking on new roles in the organisation, and Martin Overgaard Hansen will be joining the joint-venture as CEO.
Global setup
JJ-Lurgi is gearing up to become even better equipped to address the global market and reach its strategic goal of becoming a key global player as part of their '1-3-5' strategy:
'To be number 1 in up-stream oleochemicals and among the top 3 oils & fats technology suppliers in the world, within the next 5 years'. 
As a key step in the implementation of this strategy, I am delighted to introduce Martin Overgaard Hansen as the new CEO to lead the joint-venture going forward. He will be strongly supported by Jakob Helms and the other members of JJ-Lurgi's highly experienced and professional leadership team. - Per Magnusson, Group CEO, Jebsen & Jessen Group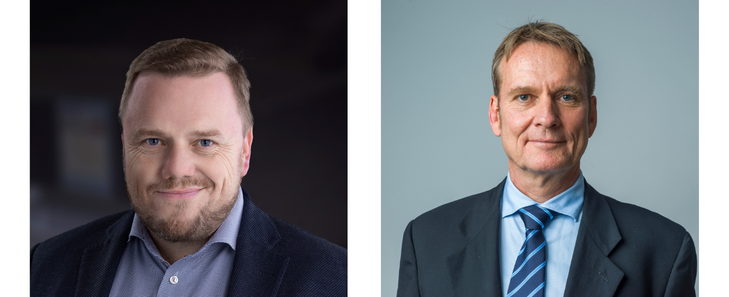 Martin has a long history in different industrial management roles, including Group Senior Vice President at international EPC provider Andritz. His most recent role was CEO for Glunz & Jensen, a Danish stock-listed and globally active machine maker. While having worked in technical companies for most of his career, Martin has a business and finance background and a Master of Science in Business Administration. Martin is a Danish citizen and will relocate from Denmark to Kuala Lumpur, Malaysia on the 1 February 2023, where he will take over as CEO of JJ-Lurgi.
As part of a longer-term succession plan, Jakob Helms will transition into the Executive Director role of JJ-Lurgi from 1 March. In this capacity, he will lead the technical operations of JJ-Lurgi, with the Engineering, Procurement and Contracts departments reporting directly to him. In addition, Jakob will also take on a new role as adviser to the CEO.
JJ-Lurgi has been on a remarkable journey; from being a marketing agent for Lurgi in the 1970s, to building its local value-add capabilities and becoming a joint-venture in 1992, to where they are today, taking on the world. Thanks to consistent and strong performance, JJ-Lurgi was in 2022 given the mandate to address the global markets on its own (click here to read more). The markets outside of Asia were previously covered by JJ-Lurgi's joint-venture partner, Air Liquide. The last years' strong order intake has shown the skills and strengths of the JJ-Lurgi management and team. The new structure builds on this success and further prepares the company for its exciting global challenge.
ABOUT JEBSEN & JESSEN GROUP
We are an ASEAN-focused industrial conglomerate with a diverse network of businesses spanning manufacturing, engineering, and distribution activities.
The five core business units - Cable Technology, Ingredients, Life Sciences, Packaging and Technology - are present in eight countries and deliver through various locations across China, Indonesia, Malaysia, Myanmar, Philippines, Singapore, Thailand and Vietnam. Our nine manufacturing facilities are in Indonesia, Malaysia, Myanmar, Singapore and Vietnam. Our 2,550 people work as one to develop meaningful products and services for the 20,000 customers we serve.
Jebsen & Jessen Group forms part of a global family enterprise that dates back to a trading partnership formed in Hong Kong in 1895. Beyond the region we are closely connected to a network of sister companies in Australia, Europe and Greater China.
For more information, visit www.jjsea.com.